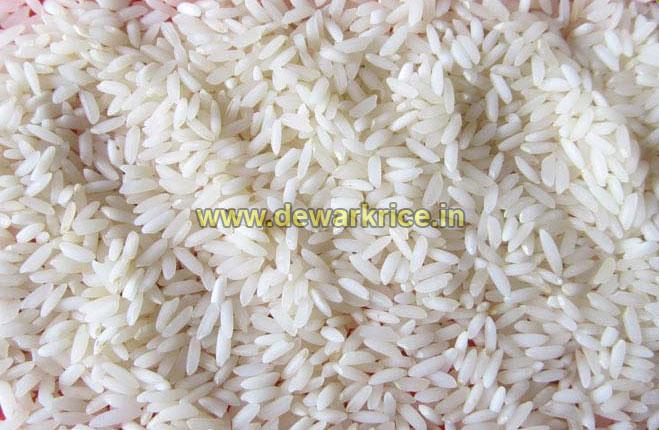 Rice is a staple food in every kitchen and plays an essential part in the everyday Indian diet due to its amazing benefits. Rice has different types of classification, specification, different and amazing dietary values and benefits. One such type is Sona masoori rice, also known as half-boiled rice, is a lightweight and hybrid rice variety that is a combination of sona and masoori rice strains. It is mostly grown in southern states such as Andhra Pradesh, Telangana, and Karnataka and has a length of medium grain. Sona masoori is a vibrant, rich and sweet smelling rice with less aroma.
Benefits of Sona Masoori rice can't be overlooked !
This rice makes a perfect choice when it comes to nutrients as this type of rice is unpolished which makes it more nutritious. It is a rich source of manganese which is an amazing element for antioxidants. This rice contains less starch, fewer calories and pairs well with curries or yogurt. It also contains a great amount of fibre that is good for healthy digestion. Therefore, Sona Masoori rice is ideal daily cooking and for those who want to shred some weight.
With the abundance of health benefits, one can consume sona masoori rice without counting the calories. The premium quality of this rice can be bought easily from the markets by choosing the right brand.
There are numerous Sona Masoori Rice manufacturers in India who are engaged in the supply of this rice all over India. They specialize in providing high quality rice after stringent checking and fulfilling the compliance of predefined food industry norms. Sona masoori Rice is has a robust demand due to which Sona Masoori Rice suppliers also provide the facility of custom packaging as per the needs of the customers.
The Sona masoori rice manufacturers and suppliers in India should take due care of the following crucial aspects to maintain its reputation in the market-
They should manufacture their products naturally with the help of the best farmers and the agriculturists in the country.
They should adopt the latest technology and machinery to ensure the efficient production of high-quality products.
They should have strict quality control checks to make sure that the products are free from pesticides, harmful substances and adulteration.
They should have a separate and proper warehousing facility to protect their products from dirt, stones and insects.
They should ensure complete hygiene while packaging and use high grade food packaging material to keep its taste intact for longer duration.
Sona Masoori Rice Manufacturers should carefully inspect each batch before the final dispatch to the customers.
They should have a team of marketing experts to ensure a wide distribution network.
They should be backed by an advanced logistic facility to ensure products are delivered within the stipulated time.
They should have enough capacity to meet the bulk requirements of the market.
They should provide easy payment terms and offer their products at market leading prices.
If you want to experience a different and tastebud-tingling flavour of Sona masoori rice then get it home now and enjoy its numerous health benefits at a great price.