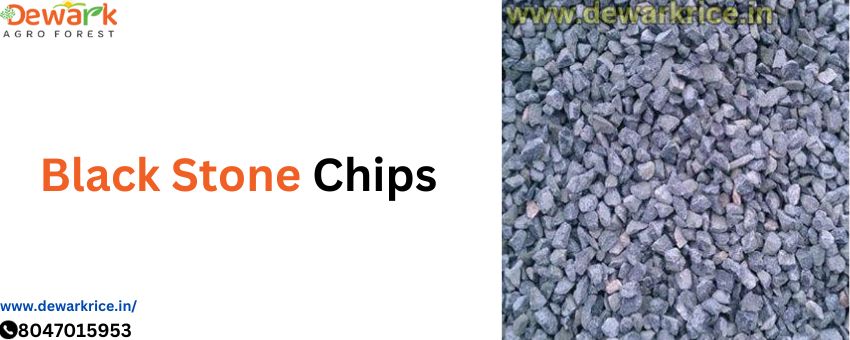 In the building and landscaping sectors, Black Stone Chips Suppliers India plays a crucial role. They get their premium stone chips from a variety of materials, including sandstone, marble, granite, and basalt. To satisfy the unique needs of their clients, these suppliers provide stone chips in a variety of dimensions and quantities.
Usually, the pebbles are transported and handled easily because of the durable nylon bags that they are wrapped in. Suppliers are essential in ensuring that black stone chips are available from standard and reliable sources for constructors, freelancers, and landscaping companies. Their dedication to providing durable, break-resistant stones helps ensure that building projects last a long time.
Continue reading to learn how Black Stone Chips enhance both the practical and aesthetic elements of various projects.
Building Concrete
Concrete construction is one of the main uses for black stone chips. To make sturdy and long-lasting concrete buildings, these chips are combined with cement and other materials. They are the perfect material to use for building foundations, walls, and other load-bearing components due to their strength and break resistance.
Decorative Landscaping
The capacity of black stone chips to improve the aesthetic appeal of gardens and outdoor areas is well known. They have a warm and alluring appearance when employed as ornamental components. These stones offer an exquisite finishing touch to flowerbeds, paths, and complementing designs.
Garden Pathways
In garden walkways, stone chips are widely used. Their natural state undoubtedly blends with the flora around them, resulting in a lovely and welcoming atmosphere. The chips also provide a well-kept landscape by defining paths and preventing soil erosion.
Patios and Driveways
Black stone chips are a great option for homeowners looking to give their patios and driveways a unique appearance. They produce an attractive and robust surface that can handle foot traffic and vehicle loads when done appropriately. These chips also help with surface drainage, which keeps water from collecting during rainy seasons.
Erosion Control
Erosion management is a crucial factor to be taken into account when gardening and building. Black stone chips serve as a barrier to stop soil erosion brought on by significant rainfall or runoff. They stabilise the soil's surface, lowering the chance of landslides and floods from surface water.
Water Features
Black stone chips might be essential for people wishing to build water features in their gardens or outdoor areas. They enhance the reflected properties of the water and add to the tranquil mood, whether placed at the base of a pond or as an accent surrounding a fountain.
Drainage Alternatives
To ensure an effective water flow, stone chips are employed in drainage systems. In lawns, gardens, and even during road construction, they assist in preventing water stagnation. They are a popular option for drainage applications because of their capacity to permit water to pass through while preserving structural integrity.
In conclusion, black stone chips are not only attractive to the eye but also quite useful in a variety of applications. These versatile stones have firmly established their place in the construction and landscaping industries via their use in creating sturdy buildings, increasing the attractiveness of landscapes, and reducing erosion.
Black stone chips can be used in a variety of applications, whether you're a homeowner trying to spruce up your garden or a contractor concerned with structural soundness.