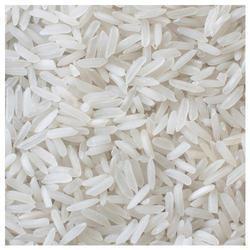 The Golden Sella Rice milling technique differs from any other rice type. For the purposes of milling, the paddy is assured first and then it is steamed and dried. The rice will be parboiled gently to seal the nutrients later on. This helps to build a long outline which matches a soft golden or yellow hue.
This rice is able to absorb herbal flavours, spices and more and hence is used in many Persian dishes like Pulao, Biryani and more. The grains are expanded after cooking and add fragrance, colour, aroma and visual appeal to the dish. Every grain of rice is also perfectly divided after frying. Golden Sella Basmati Rice is also rated for different health benefits.
Features of Golden Sella Basmati Rice:
Not only does it help fight malnutrition but various deficits, such as vitamin A, vitamin C, iron, zinc and protein, too. Besides this, the cooking is simple and gives your dish a rich flavour. In any grain, this also guarantees purity. After preparation, this extra-long grain is non-sticky and has a longer shelf life.
In terms of unparalleled consistency, a rich fragrance, a good flavour and a regular grain dimension, it stands high. Golden Sella Basmati rice suppliers are experienced in supplying high-quality, 100 per cent adulteration-free rice. They provide cleanliness and full hygiene during their product packaging.
The rice produced is cultivated organically and under favourable agro-climate conditions, using natural fertilisers effectively. The rice that is shipped to India or abroad is organically treated, packaged and stored in 100 per cent hygienic conditions.
This rice is ideal for most of Indian, Mughlai, continental and Chinese recipes and also for Persian dishes. The rice is commonly known in the world for its distinctive flavour. It is also ideal for specially made, occasional and lavish cuisines. Golden Sella Basmati rice is cultivated with high-quality seeds and maintained suitable climate and health, under ecologically sound conditions.
The method of manufacture or milling requires specialised equipment and emerging developments. This offers high food value, flavour and fragrance with any grain. To ensure its long life, the rice is delivered in high-grade packaging. It is thus covered from ashes, stones, pests and other impurities.
Golden Sella Basmati is a Basmati rice cultivar, which is parboiled or cooked in its husk or partly cooked. Therefore, Golden Sella is Basmati rice that has been parboiled. After parboiling the rice becomes pale yellow so it is called 'Golden'.
However, this Rice, which has the telltale scent of parboiled rice, is very distinct from other parboiled, long grain.
The husk, bran and germ are separated during the milling method. The product of the processing is a long thin seamless grain with a soft, golden or yellow colour.
Final Words:
Golden Sella Basmati has pure Basmati's excellent flavour and visual appeal, along with increased retention and resistance to cooking. The signature Basmati rice is parboiled simply with a husk, a totally natural operation, which helps the rice to cook and blend without losing its texture. Good for casseroles and freshly grilled meats, the grain still offers a distinct taste and high-quality finish.
This entry was posted on December, 19, 2020 at 14 : 54 pm and is filed under Agro Products. You can follow any responses to this entry through the RSS 2.0 feed. You can leave a response from your own site.